No Win No Fee Debt Recovery Explained

No Win No Fee Debt Recovery – Really?
As the old saying goes "if something is too good to be true then it probably is". You may think you have nothing to lose by using a cheap back street 'No win – No fee' debt collection company but you could possibly lose the 'money' that you are owed.
Whilst UK Business remains in the grip of tight economic conditions, over the past couple of years, there has been a rise in the demand for Debt Recovery Companies presenting themselves as operating a 'No win – No fee' policy when this is not the case.
As this practice continues to grow, so does the misinformation surrounding this 'no win – no fee' culture within the Debt Recovery Industry.
The position of some is that as they seemingly pay nothing initially, the Debt Recovery firm in question will work harder to recover the money and that there is nothing to be lost, only gained.
The simple truth of the matter is very different and should be taken very seriously.
Debt Recovery Marketing ploy
The 'No win – no fee' term is simply being used by some as a marketing slogan in the Debt Collection Industry to mask over a hidden 'drip pricing' structure.
Quite often companies that advertise themselves as 'no win – no fee', require a membership and/or joining fee which straight away, is an immediate contradiction of their key selling point which should give a clear indication of what is to follow.
Often these companies will charge exorbitant commission rates, quite often as high as 50% (even higher in some instances) and will have hidden costs contained within their services.
It is also common that these type of companies are fronts for firms of fee-earning solicitors who will simply wish to matter to proceed to litigation so they can begin to apply their hourly fees (Average £350 per hour) as well as any other costs incurred therein.
There have been instances where a debt has been collected and the actual amount that was owing in recovery fees was nearly 3 times what the actual debt was in the first place
Unethical Debt Recovery practices
Other 'No win – no fee' debt recovery companies may have ties with Debt Management and Insolvency firms looking for free, direct and easy lead generation.
Once details of a debtor are supplied, they will bombard them with details of 'how to clear their debts with one easy payment' which involves the usual bankruptcy, liquidation or IVA/CVA option.
This a far more financially lucrative option than actually attempting to collect the debt and will severely prejudice any of your attempts to recover what is owing to you.
With most 'no win – no fee' Debt recovery companies, it is simply a numbers game. It is a simple economic fact that a company cannot operate without cash flow so how can a Debt Collection firm work for 'free' or deliver the service they promise for 'free' without some sort of guarantee.
Read the terms and conditions very clearly
Some Debt Collection firms actually have it written in their Terms & conditions that if they fail to collect then you will be liable for their costs.
No company can operate without cash flow so the question is, what will they actually do to recover your money? They cannot offer you any form of service by means of updating you etc and they will try to charge you where possible.
More often than not, it is simply a numbers game. If you have a case with no merit then maybe this is a valid option for you but once again, you may be liable for an invoice for abortive fees in the event that they cannot collect it.
5 Debt Recovery Facts to consider
Fact 1: Many Debt Collection Companies that advertise as 'No Win – No fee debt recovery' will still require a joining fee or membership fee as they like to call it.
Fact 2: No Bonafide Debt Collection Company operates any form of 'Money Back Guarantee' scheme
Fact 3: Some 'No win – No fee firms' allegedly have ties to Debt Management & Insolvency Firms which will seriously prejudice the potential of successfully recovering your debt.
Fact 4: The commission rates charged by 'No win – No fee' firms will be far higher than other means.
Fact 5: Most 'No win – No fee debt recovery' firms operate excessive drip pricing structures and minimal transparency in relation to what is actually being done.
As the old saying goes "if something is too good to be true then it probably is"
You may think you have nothing to lose by using a 'No win – No fee' debt recovery company, you will probably lose more than you thought including your debt.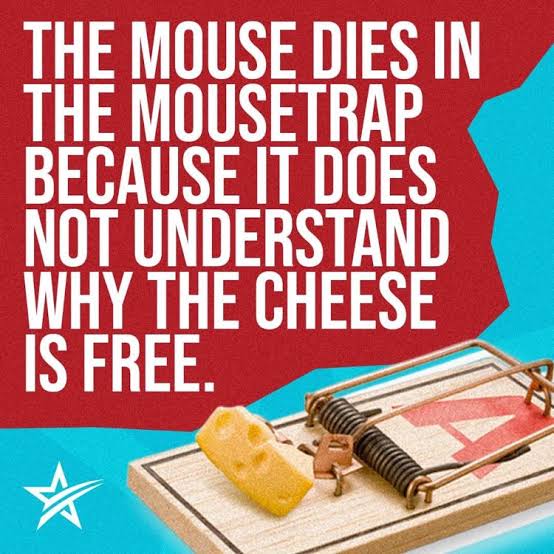 Common questions asked about No Win No Fee Debt Recovery
What is No Win No Fee Debt Recovery?
No Win No Fee Debt Recovery is a type of debt collection service where the company charges the creditor a fee which is only payable if the debt is successfully recovered.
The company then takes on all of the associated costs and risks associated with collecting the debt, meaning that if they do not recover any money then there is no fee to pay. The success rate of these companies is usually quite low as its purely a numbers game.
What are the risks of  using a No Win No Fee Debt Recovery?
There are a few associated risks when using a No Win No Fee Debt Recovery company.
The Recovery rate is fairly low as they perform minimal action to recover what is owed. The other main risk is that they tend to be less professional and can be overly aggressive as they are desperate to collect monies.
Additionally, if the debtor does not agree to pay in full they may refuse to accept smaller part payments.
A no win no fee debt recovery company is also less likely to have the resources of a Professional fixed fee service. They will also likely be unlicensed by the FCA for personal debt collection matters.